Without doubt parents are involved in their child's welfare. Parents want to know everything about their child. How school is going, what activities he has done at childcare, if a goal was scored in hockey practice and whether he is making progress in speech therapy. To know everything is a utopia. Still, you can get pretty close with Quebble.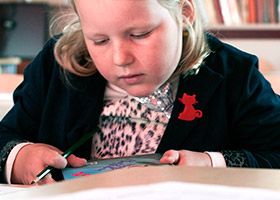 Communicating on a platform with other educators about your child whenever and with whomever you want. That's Quebble. Parental participation is a much-discussed issue in schools, day care and sports clubs. Despite of the one on one parent-teacher conference every 6 months, parents and institutions can sometimes miscommunicate. Quebble enriches the mutual commitment by making the interactions part of your daily life. After dinner, take a look at that days school outing photographs or answer a question from the football coach. For example, when a parent knows what the weekly theme is at the after school care, because they see it on Quebble, participation often is a natural progression.
Start with Quebble today! It is safeand free!