Working together on the child's development

You probably know the value of good communication better than anyone else. However, a good talk with parents is often of less value because of lack of time or unfortunate timing. By communicating with parents in a good, regular and accessible way parents stay involved more and in a easier way.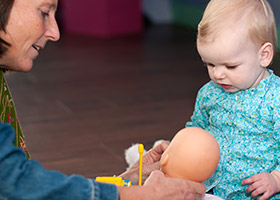 Daycare centres often use a personal daybook to do this. Parents like to stay informed about the experiences of their son or daughter. As parents have insight in what you do as a pedagogical employee/care worker with the children in this way and because you work together with the parent on the development of the child, the parent becomes more involved. Parents who participate in the care of their children are often more willing to work together with you, This turns concerned parents into participating parents.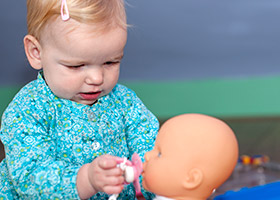 With Quebble you help parents to start communication about the child in an efficient and easy way. The parent can add all the professionals concerned, to the digital personal daybook and in this way visualize the child's entire network. Parents of special needs children have to deal with many professionals on a daily basis even more. With Quebble, parents, educational staff and other professionals can communicate in a fast, safe and easy way and the parent always stays involved.
Start with Quebble today
It is safe
and free!